Play HAWKED on PS4, PS5, and PC Until September 4!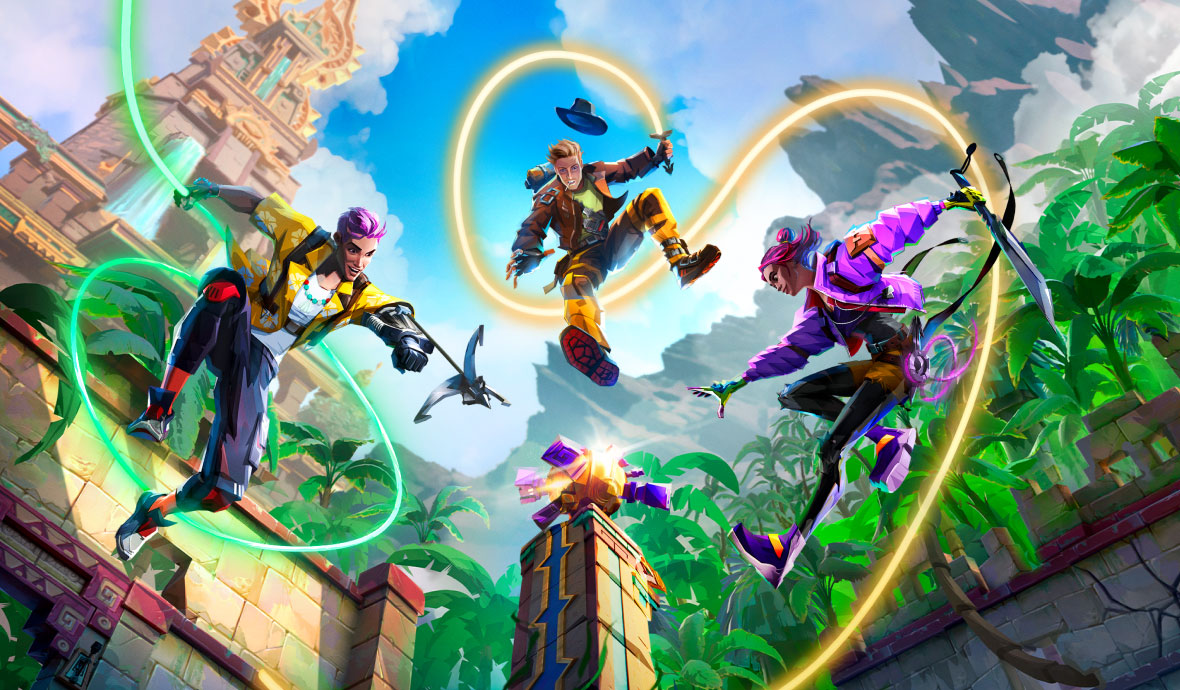 Grab your Traverser, it's time for another looting spree. HAWKED is now available to play for free on PlayStation 4, PlayStation 5, and PC in a Crossplay Open Beta until September 4!
Whether you're a returning player or it's your first time in X-Isle, there's a whole weekend of hunting ahead of you, so let's dive right in!
PLAY HAWKED ON CONSOLE OR PC
Join your friends with crossplay matchmaking across PC, PS4, and PS5 for extraction shooter mayhem, treasure hunting, and to discover the long-lost secrets of X-Isle.
You can immerse yourself through PlayStation 5's DualSense controller. Feel every close shave and fierce firefight through haptic feedback (adaptive triggers support will be implemented in the future).
CROSSPLAY OPEN BETA ENDS: Monday, September 4 at 10:00 CEST / 09:00 BST / 03:00 PDT / 05:00 CDT / 06:00 EDT
Servers are live 24/7 throughout Open Beta, so play and loot as much as you can! If you're playing on PC, download HAWKED via MGLauncher on the official website or click 'Request Access' on Steam to get instant free Open Beta access. Console players can find the game in the PlayStation Store. Don't forget to add HAWKED to your wishlist to follow the latest news and updates!
FREE RENEGADE PASS #0
Good news, Renegades! The Renegade Pass is back and free to claim and progress through in-game. Cosmetic rewards from the previous Open Beta are back for PlayStation players to earn, and are here to stay for good. Continue to grow your fashion collection on PC, or start stocking up your wardrobe if you're new to the Renegade racket on PlayStation.
But wait, there's more! Progressing your free Renegade Pass is quick as lightning for Renegades new and old on PS4, PS5, and PC with a bonus boost active throughout the Crossplay Open Beta. Play to earn sweet cosmetics like Weapon Patterns, Renegade Outfits, Color Schemes, and Renegade Gear.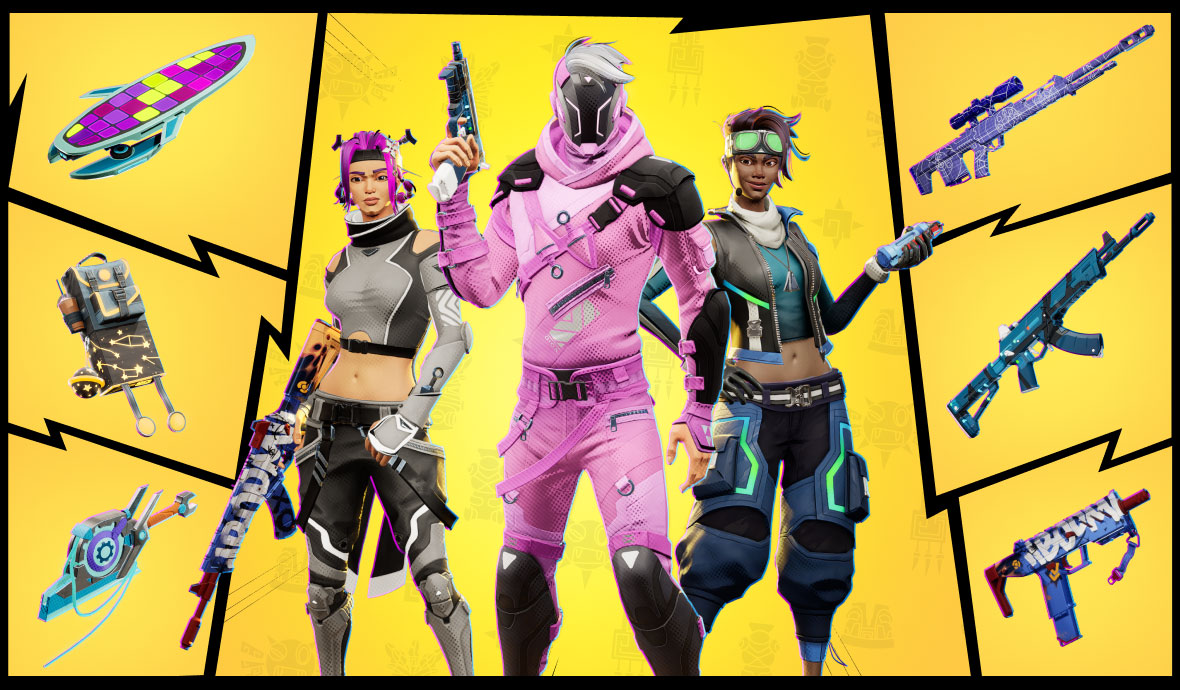 Cross-progression between PC and PlayStation 4 and 5 is not available.
TWITCH DROPS RETURN
Don't miss out on a second chance at Twitch Drops. Tune in to HAWKED Content Creators and rack up enough viewing time to earn sweet loot before they're gone forever: 
Space Purple (Color Scheme): Lay claim to a new galactic Color Scheme for your Renegade.
Dead Drop (Weapon Pattern): Get the drop on enemies with this deadly new Weapon Pattern.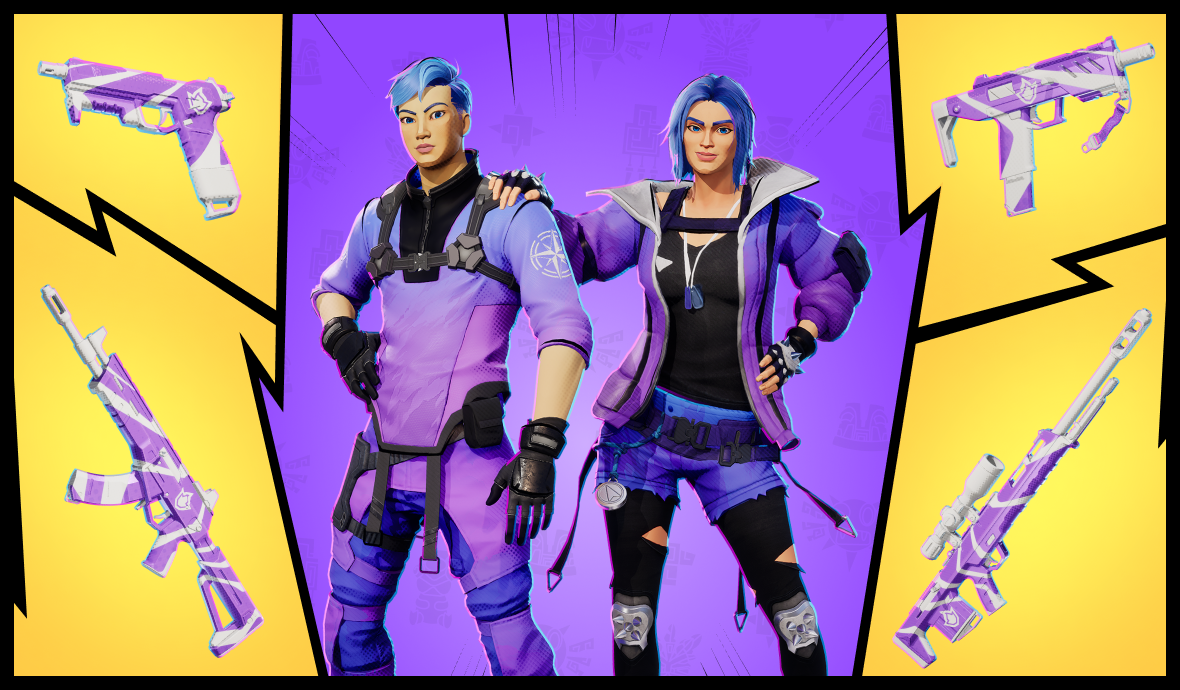 Don't forget to claim rewards in your Twitch Drops Inventory to receive them in-game. Just like other cosmetic rewards, any Twitch Drops earned will be available throughout Open Beta and into the full release of HAWKED.
JOIN THE HAWKED COMMUNITY
Never miss a beat, event, or special offer by subscribing to the official HAWKED newsletter and getting all the hot intel straight to your inbox. 
Join our official Discord to stay in the loop with a dash of social comradery. Whether you're looking for a plunder partner or just a place to chill after a round of shoot and looting, it's the pulse of our growing community of Renegades!
Also, follow HAWKED on all the socials, including Twitter, Facebook, Instagram, and YouTube.
HAWKED is in active development, and your playtime and feedback in the Crossplay Open Beta will be used to improve the overall gameplay experience. All progress made in the Crossplay Open Beta will be reset in the release version of the game (except for Renegade Pass rewards, subscription rewards, and Twitch Drops).