Grab your Renegade Pass and Earn Rewards in Open Beta!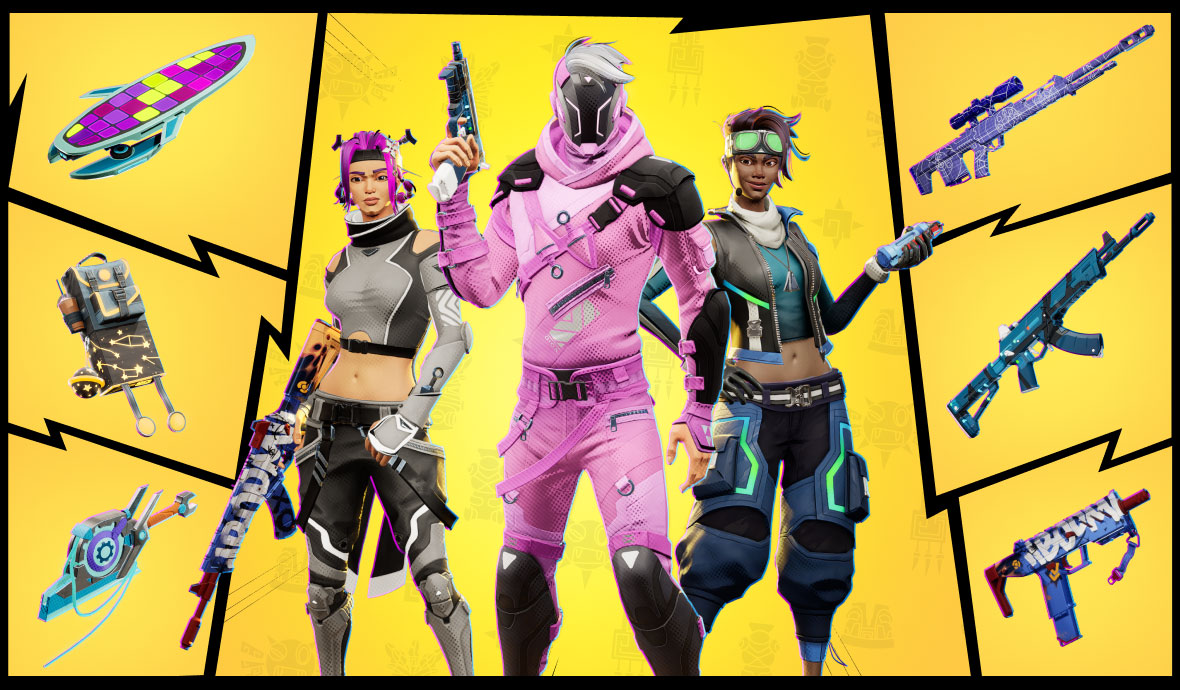 Play the HAWKED Open Beta and claim exclusive in-game rewards with the free Renegade Pass #0, available in-game from August 3–17. Play to progress and flex your passion for fashion by unlocking 20 tiers of stylish weapon patterns, gear, and full-on Outfits!
RENEGADE PASS REWARDS
Whether you're new to the party or a seasoned reveler, there's a style for everyone with up to 20 rewards up for grabs!
Hit the dance floor with:
Party Disco (Hoverboard): Ride out on the LED tile floor style '70s dreams were made of. 
Party Pack (Backpack): Take the party where the loot is with this backpack appearance (complete with portable disco ball).
Queen Maxine (Color Scheme): The color scheme that works with everything. It's iconic. It's timeless. It's pink.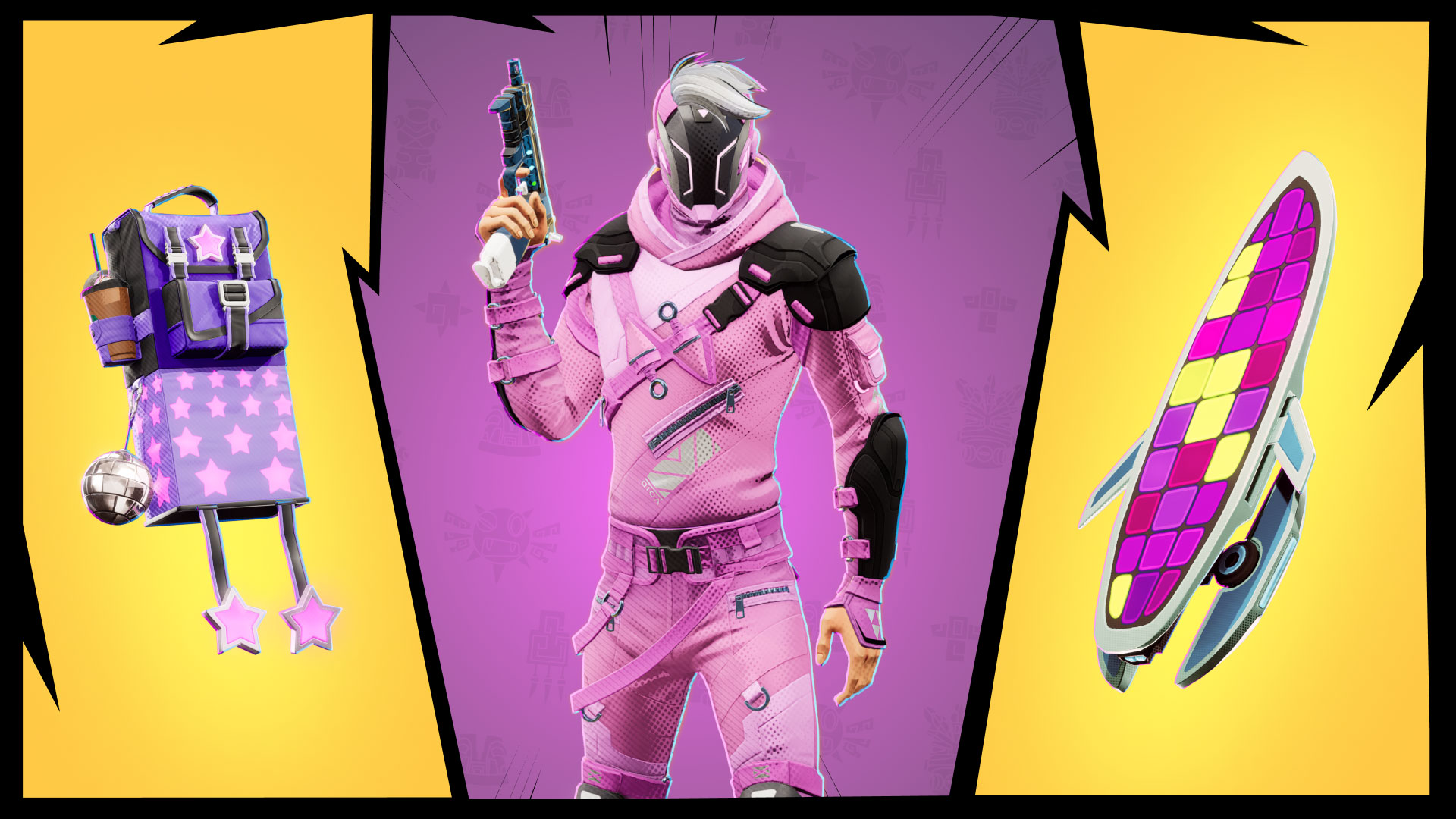 If that's you in the corner, we've got you covered:
Shadow (Renegade Outfit): Bring alternative techno beat to the island.
Schematic (Weapon Pattern): Dark and dazzling, the party planner's weapon pattern of choice.
Ninja Classic (Renegade Outfit): Roll up late or roll up early, they'll never see you coming!
Chess Night (Color Scheme): Paints it black. Seriously, this color scheme paints it all black.
For those who would rather take to the skies:
Airwoman (Renegade Outfit): When the party's up in the air, you'll find the Airwoman there.
Constellations (Backpack): Take the night sky with you wherever you go with this star-dazzled backpack.
Party Star (Hoverboard): Light up the sky as you zoom by with this snazzy design.
Motherboard (Weapon Pattern): Eclipse the arena with this dark night wash weapon paint.
If you're just here for the loot, cut right to the chase:
John Akos (Color Scheme): Stand out from the crowd with a flash of green and a dash of contrast.
Tinkerer (Traverser): Give your gear that extra edge.
Dirty Graffiti (Weapon Pattern): A weapon pattern that says what it does on the tin. Cornered by a Disciple? Boom! Found whoever stole the loot? Boom! Teammate needs covering? … Boom!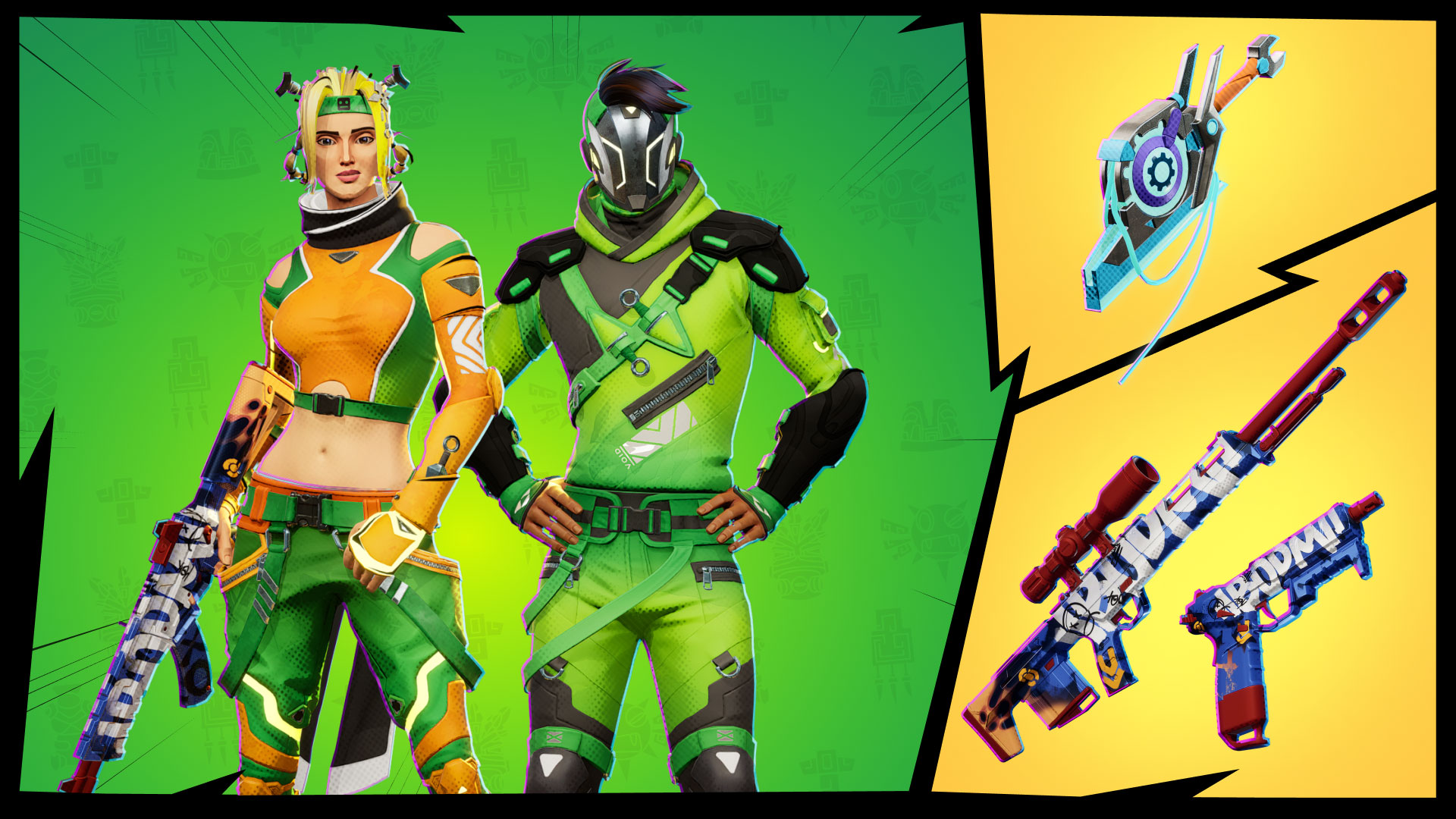 The Renegade Pass #0 is available in-game from August 3 all throughout the Open Beta until August 17, and once the rewards are yours, they're yours to keep!
Stay tuned for new exclusive customizations with every seasonal update. New Issue = New Looks!